Katy McKay
How social proof helps you attract more students
Food from Marks & Spencers is better than food from Aldi (if you're outside the UK, you'll just have to trust me on this).
But we all know it isn't, don't we? There's no real difference between the quality of food (that's just, like, my opinion, man). Sure, Marks's has a classier sheen and uses celebrities in their ads and has the famous tagline "This isn't just food - this is M&S food" like that's meant to mean something.
Such is the power of social proof, though. We see celebrities endorsing different products, and we want those products too. How else do you explain people buying tea that gives you the sh*ts because a Kardashian says they drink it?
But social proof is more than just influencers and celebrity endorsements. Cast your mind back to the last thing you bought online. When you bought your laptop, did you look at the ones with no reviews or the ones with ten 5-star reviews? The answer is obvious.
Most laptops do a pretty similar job, and the one with no reviews may even be a new and improved product, but the 5-star reviews and raving testimonials on the others will influence you more. Remember, these are ratings from people you've never met! Yet, customer reviews are 12 times more trusted than product descriptions.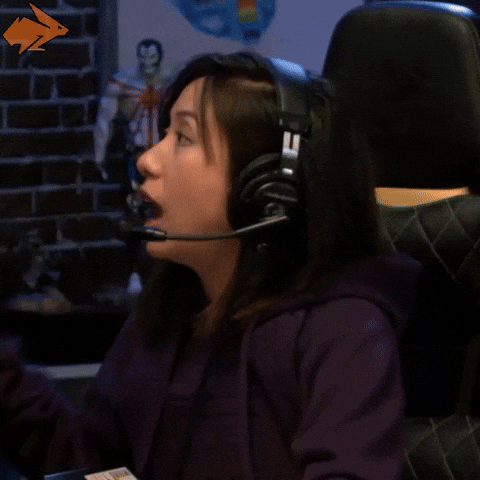 We may not know the reviewer, but if we hear lots of people talking about something, we'll likely follow them simply because we are social creatures.
Are you starting to see how powerful social proof can be for your online course? It's not a new concept. It's something that we as a species have relied on for thousands of years. So, course creator - how can you capitalise on this?
How to squeeze the goodness out of your Social Proof
Ok, so social proof is awesome. But what exactly can it do for your online course?
It builds trust – as many as 80% of us look to reviews when buying online, and potential students for your courses will be no different. Reviews and testimonials act as social proof that your products are genuine and trustworthy because others have purchased them before and had a positive experience.
It improves sales – use good reviews as a selling point. A high star rating is an instant and universally understood selling point for a product. You can set reviews to appear publicly on your course landing page to help seal the deal with new purchasers.
It lets you charge more – students are hesitant to make large purchases when they don't know what to expect. By showing testimonials and course reviews, you can ease your potential customer's concerns and start charging more for your course.
Eman Ismail, email strategist and copywriter at Inkhouse, uses *case studies as social proof to sell her skills, services and courses.
She interviewed the clients she really loved working with in order to attract more clients with a similar type of profile. She also uses testimonials from her course alumni to help each time she launches a new intake or new product.
By seeing how successful her students are, potential customers are inclined to buy her training.
*Okay, not a humblebrag, but I wrote Eman's case studies - this one is on her client, Belinda Weaver, check it out.
Adding Social Proof To Your Courses


So now you know that social proof is important for your online courses. As more people find your courses, you might get testimonials from experts and influencers with bigger and bigger followings. But, if you're just starting out, it makes more sense to focus on the quick wins, like getting students to add reviews and ratings to your site and online course.
But how do you get reviews for a brand new course? Consider adding trial students to your course. Allow them to try your course for free and gather their feedback.
Once students have finished your course and you've received testimonials, you'll probably have a good idea which of your students are raving fans.
You'd like more students like them, right? These are the people who you should approach to ask if they'd be happy to be a case study for you.
What's the difference between a testimonial and a case study?


A case study is different from a testimonial because while a testimonial is someone saying something nice about you, a case study goes into detail:
What problem did this person face?

How did they find your course?

What was their experience of your course?

How did your course solve their problem?
In short, a case study is a true story that demonstrates a massive change or a huge benefit.
The CMI Institute found case studies to be the most effective type of content for flagging down leads—and shrinking the sales cycle. They're effective whether you're prospecting, onboarding, nurturing, or upselling.
So - do you make the most of your successes? Attracting more of the clients you want in the future depends on the message you send out. The beauty of case studies is that by using your past success, you can ensure future success.
A great case study is proof of how good you are - and nobody can copy that. And once you've got one, you can use it for life.
Think your course is the best thing since sliced bread? No one will ever know unless you can prove it.